"Suivez la X-Men X-Perience ! 7 avant-premières en 7 jours !"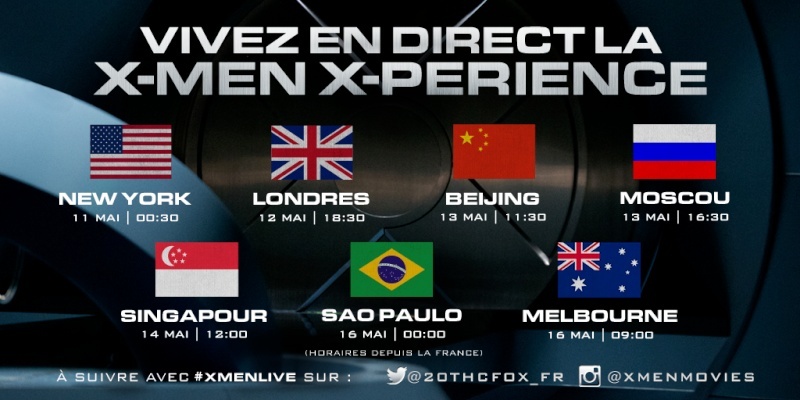 "MUTANT ET FIER DE L'ÊTRE ? Alors achète vite ta place pour l'Avant-Première X-Men : Days of Future Past ce lundi 12 Mai au Grand Rex et viens défendre le droit des mutants ! "

sources : X-Men les films
AVANT-PREMIERE : X-MEN "DAYS OF FUTURE PAST"
LE DERNIER X-MEN ARRIVE ENFIN ET VOUS POUVEZ LE DÉCOUVRIR A L'AVANT PREMIÈRE OFFICIELLE 10 JOURS AVANT SA SORTIE!
Projeté en écran de scène en Vost 3D (Lunettes 3D actives prêtées pour la séance et à rendre à la fin du film)
Tarifs: Section Orchestre: 16€
Section Balcon: 13€
https://legrandrex.cotecine.fr/reserver/F55119/D1399919400/VO